Daycare Worksheets is part of "Learning, Yay!," a small family owned business. We love creating educational resources for children!
Our website Kindergarten Worksheets receives a lot of feedback. One of the most common requests are for preschool worksheets. We thought about adding a new category but decided that it would be better to create a brand new website. This has made it easier for teachers and parents to find educational resources that match their students' ability level.
Daycare Worksheets is now a popular destination for free preschool and preK worksheets. It's attracting millions of pageviews and has developed a loyal following among thousands of childcare professionals. There are over 100 free worksheets for preschoolers! You can also get printable workbooks in the PDF file format that make it easy to download and print worksheets all at once.
Meet the Team Behind Daycare Worksheets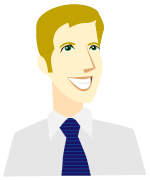 Stan is a former kindergarten teacher and tutor who became a work-at-home dad homeschooling his daughter. Finding free, high-quality educational resources online was a challenge when he first started. He decided that his family would be better served spending less time searching and more time creating! This led to the creation of several educational websites with thousands of printable worksheets and workbooks. The response has been amazing with these websites garnering over 60 million views so far. He hopes that the resources his family continues to create will help teachers, parents and students have a successful and enriching educational experience.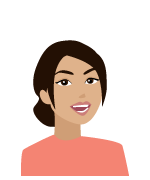 Ryoko is a work-at-home mom who is also homeschooling her daughter. She grew up in America and Japan which gave her the rare opportunity to be a native speaker in two languages, English and Japanese. This experience has given her a lifelong love of learning. She graduated with honors from Temple University and has done technical translation work for the engineering department of another major university. She has also worked for the State of California and Goldman Sachs, an American multinational investment bank and financial services company. You might have noticed that "Learning, Yay!" educational resources have an original look. Her passion for knowledge led her to study graphic design in her free time. This new skill has meant that new worksheets are only limited by her imagination.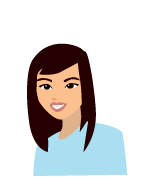 Saya Katherine is a student and graphic designer who loves to draw cute things. Her drawings have been featured in educational resources for several years. She is fluent in English and Japanese just like her mom. She is also the author, illustrator, and voice of a children's picture book series called Doozy Moo. The series blends education and entertainment together for a fun learning experience.