Our learning worksheets are designed to teach children the basic important concepts such as colors, time, weather, seasons, and holidays. These worksheets are a wonderful way for kids to learn the fundamental aspects of life. They also allow preschoolers to visually associate objects with various concepts.
A Few of Our Free Learning Worksheets for Preschool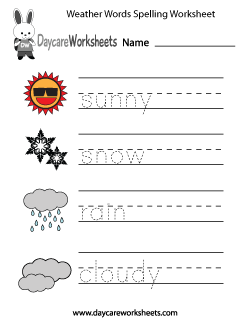 Weather Words Spelling Worksheet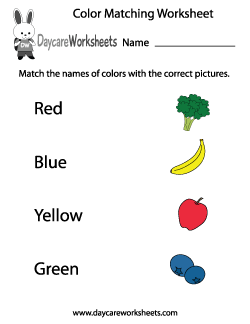 Color Matching Worksheet



Telling Time Worksheet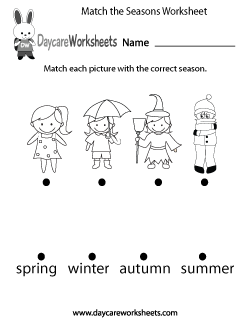 Match the Seasons Worksheet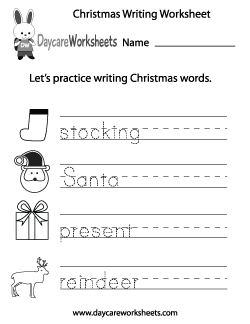 Christmas Writing Worksheet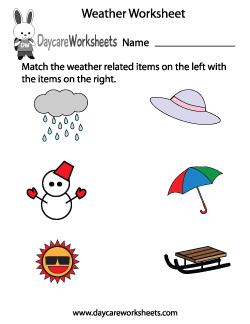 Weather Worksheet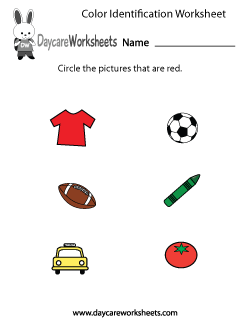 Color Identification Worksheet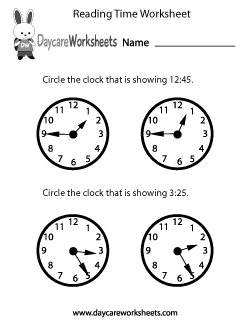 Reading Time Worksheet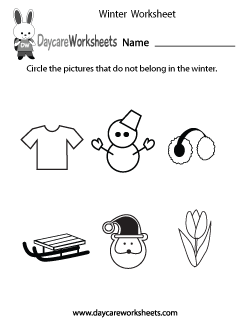 Winter Worksheet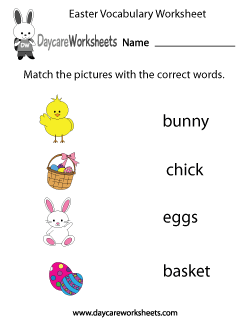 Easter Vocabulary Worksheet
What Free Learning Worksheets Would You Like to See?
Please let us know using our contact webpage, via email, or through our social media channels.

How to Use Our Learning Printables
We want daycare providers, parents, teachers, and everyone else involved with early childhood education to have an easy time printing our free learning worksheets. This is why we created two different printing options. The first way is to download the PDF of the learning worksheet and then print it using free software like Acrobat Reader. The Chrome and Safari web browsers have a PDF viewer plugin already installed so you can actually print the PDF version directly in those browsers. We recommend using the PDFs. The second and easiest way to get our preschool learning worksheets into the hands of your students is by selecting the "Print" icon. This will take you to a page on our daycare website where you can printout the image version of the free worksheet.