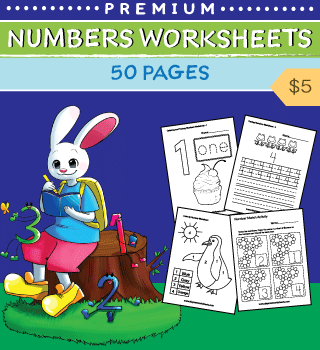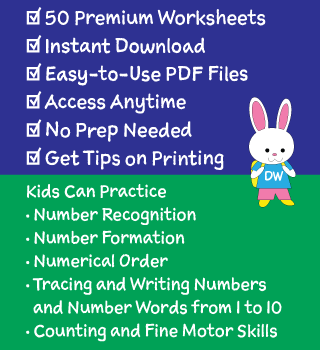 Learning Numbers from 1 to 10
Our Premium Numbers Worksheets Collection is comprised of 50 worksheets made into one easy to use PDF file. Kids can build number recognition, number formation, numerical order, counting, and fine motor skills in this series of fun numbers worksheets. Activities include color by number, connect the dots, number matching, and fill in the missing numbers. Children can also trace and write numbers and number words from 1 to 10.
Here is What Teachers and Parents Have Said About Our Worksheets
"Great for fine motor skills, letter identification, letter-sound correspondence and much more, thanks for the variety of activities with each letter!" ~ Lynice Dorgan
"Just what I needed!" ~ Kinder Corral
"Excellent set of worksheets more than I could have hoped for." ~ Pearl S.
"Great resource!" ~ Judi V.
"Perfect, simple cute. clean lines to trace. fun" ~ Stephanie T.
"Great packet with nice variety!" ~ Maria M.
"LOVE!!" ~ Ashlee M.
"Great to use as you introduce letters!" ~ Cindy
You Might Also Like: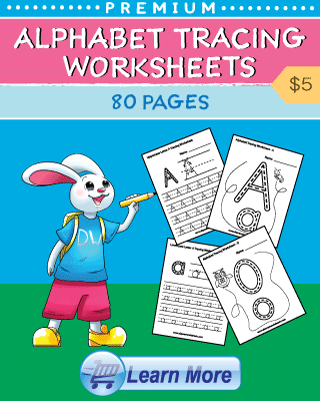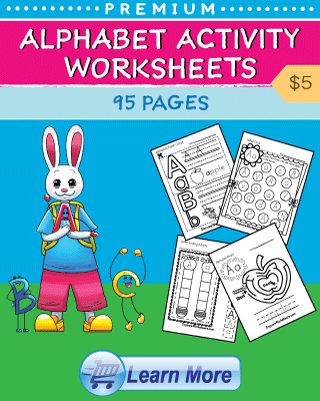 ---
One-time Fee, No Recurring Charges
We dislike monthly fees as much as you, so all of our products can be purchased with a simple one-time payment. This means that you can have continued access to our worksheets without any annoying monthly or yearly fees. Pay once and you're done.
We Accept PayPal, Google Pay, Apple Pay, and Credit Cards
We're happy to partner with PayPal and Gumroad, a cutting-edge payment solution crafted by an original Pinterest designer, ensuring your transactions are seamless and secure.
Gumroad accepts various payment methods, including major credit cards like Visa, MasterCard, American Express, Discover, JCB, and Diners Club. If you prefer digital wallets, you can also pay using PayPal, Google Pay, or Apple Pay, offering you a convenient and versatile shopping experience.
Problem? You Can Contact Us Directly by Phone
If you ever have an issue with your purchase, you can contact us directly by email or by phone. Our telephone support line is (215)-764-6399.
---